Sunday I bought some Diet Pepsi on sale at WalMart.
6-pack of bottles.
Put it in the back of my vehicle and left it there till today (Tuesday)
Of course, with the sub-zero temperatures...they got cold...VERY cold...but something odd happened.
Here are some photos: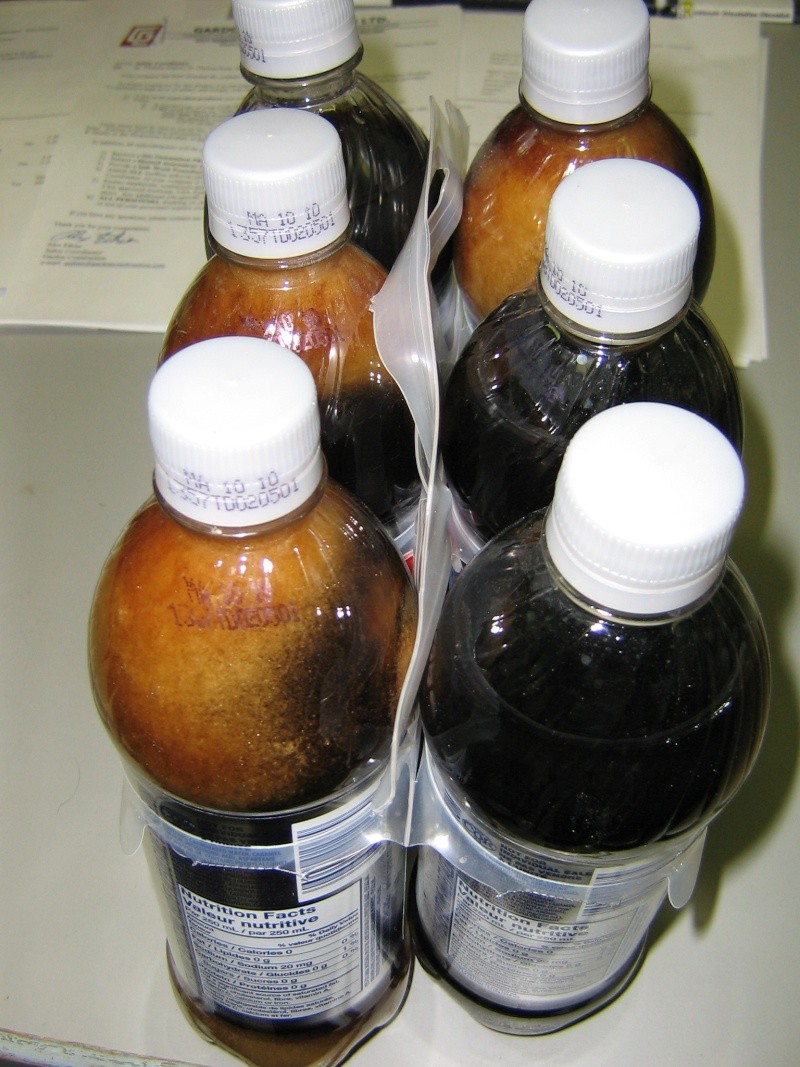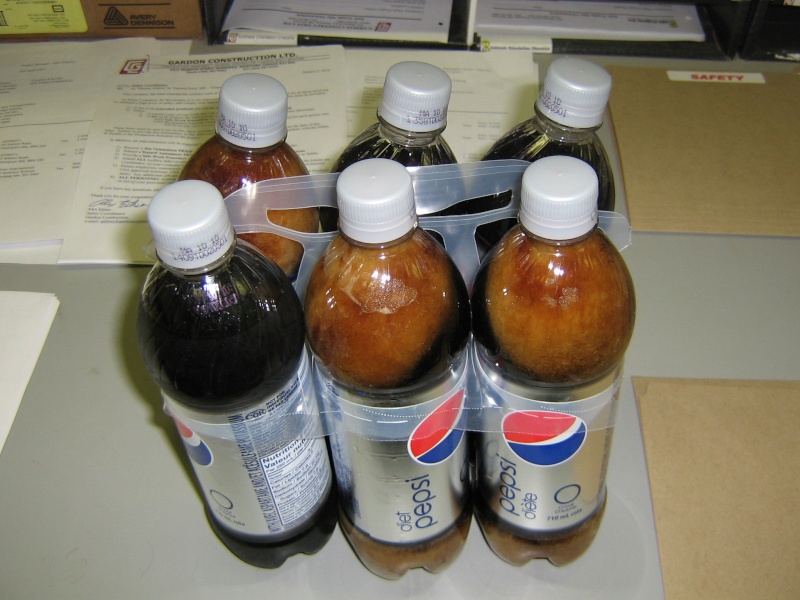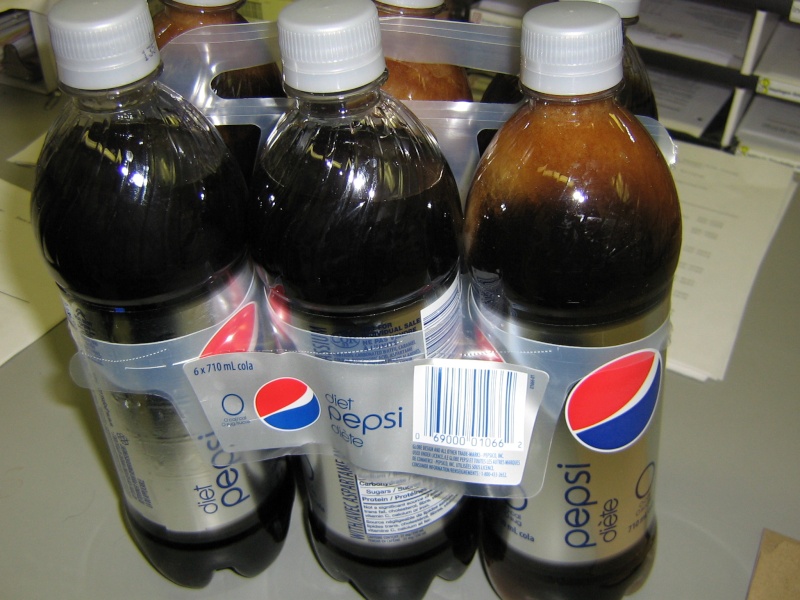 The photos are not touched up or edited in ANY way.
The bottles with the "whiter tops are frozen SOLID from top to bottom.
The bottles that are darker are not frozen at ALL...no slush, no sign of freezing in ANY way.
The pack was all sitting together, as seen in the photos.
All bottles are still sealed and new.
What I find most odd, is that a couple from one side are frozen, but only 1 on the other, and that not all of one side is frozen.
It makes me rule out sunlight contact, or any other "exposure" issues, as the only thing that was the same for all of them was that they were lying together in the back of my vehicle.
So...any theories? Why the odd freezing pattern? Why the discrepancy between the bottles and between each side?
I only had one, and that's that air may have gotten into the three that froze...but there should be indications of liquid being exchanged for air...and there's no leakage or marks of any kind.
Theorize away!!!